Best Website Design and Development Company in Odisha
Empowering the Productivity and Competence of Your Business as well as Brand.
The company aim to deliver our clients great user-friendly website experiences, grow your business and increase revenues. Our artistic vision will be surely delivered an excellent website design that will put your desired business in a class above your competitors.
How Website Helps to Boost Your Business?
SHOPWEB is the Best Website Design Company in Odisha with a fully experienced team. Our best team has successfully designed Responsive and Creative websites that improve your Online User Experience and increase your income to develop your business to the Next Level. Today is digital world so your website is the main cooperation through which customers have with your business. A perfect website design agency in Odisha can immensely give your organization a growth unlimited.
That is the main reason thousands of agencies and organizations are reconsidering their website design, website development, SEO friendly website, website design for Online marketing as well as branding together with SHOPWEB. We, the website design service giver that is driven huge income for the customers. Concern and pick our website design service with affordable price and your business will rely on 100 percent straightforwardness.
From our all customized statements to our underlying structures that our best, skillful and expert designer team equips your agency or organization with complete access to our website arrangement procedures and evaluating. Our website and development team provides web development solutions and custom website design to meet your requirements. That is one of the principal reason we considered as the top Web Design Company and Website Development Company in Odisha where you can tweak each and every part of our administrations to your agency, administrations or items as well as objectives. Feel free to contact us today for your future website design and development requirements.
How we work together for delivering the best website design?
Meeting with Requirement gathering
Research & Planning
Design & Development
Technical Updates, SEO & SMO
Launch & Regular Updates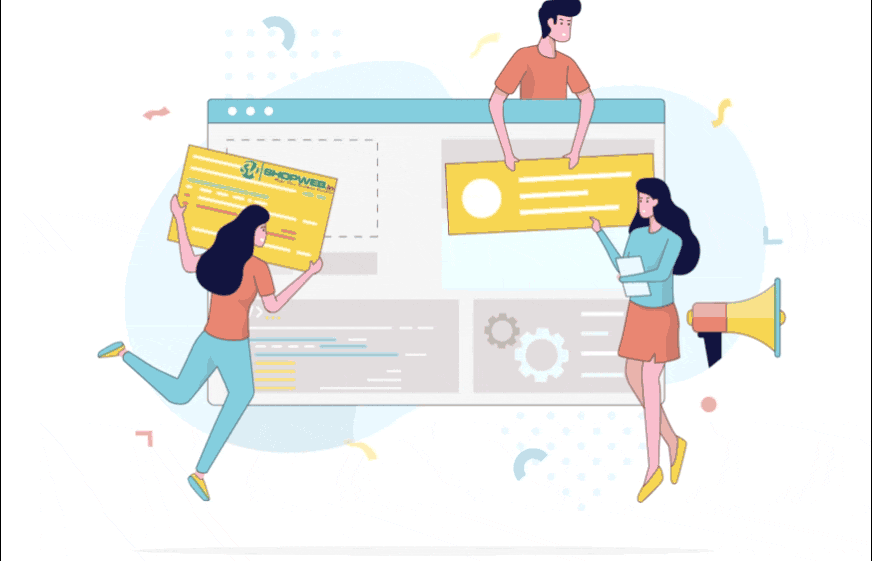 Types of Web Design Solutions at SHOPWEB, the Web Design Company in Odisha
Redesign or Custom Website Design
SHOPWEB is always looking forward to giving its unique, extra-ordinary custom website design as per the need of its clients, well coupled with the corporate style of the organization. Our company has a team of professional and creative web designers who only believe in web presence. The first impression can be affected, how proficiently visitors will investigate your website and focus on high-quality web design solutions.
Open Source Website Design
Today's any business, the first priority is Open-source technologies. Transform your desired business with the new generation of patron-centric, real-time and also connected applications that are designed on open source technologies such as Magneto, Joomla and Word Press.
Why With SHOPWEB, the best web Development Company in Odisha
At each and every evolution of the planning from commencement to the organization, we frequently screen the quality boundaries such as SEO streamlined, portable cordial, security, substantially, website page speed, and more. We resolutely accept the solitary quality arrangements that win our client loyalty.
Using Latest Technology and UI & UX Design
100% Responsive Design with CMS Ready
BulletProof Security
Timely Delivery
Focus SEO friendly website
Sales Content with Photos
Innovative Solution
Best Support
Advantages of Website Design and Web development at SHOPWEB?
Our company got a huge amount of achievement for delivering timely projects, affordable cost and excellent work. Some notable points are given below:
Reach more Audience
Stay ahead of Your Competitors
Creates Consistency
Recommended for SEO
Technologies We Work With:
We are always utilizing the most recent innovations that generate cutting edge web and procedure quicker. Below are the advances that our team uses to make outstanding website pages.
HTML
CSS
Bootstrap
JQuery